Welcome to our Web Site !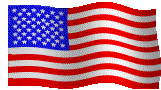 Mary & Stefan Lämmer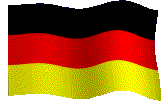 ---
Willkommen ! Bienvenue ! Welcome ! Bienvenuti !
Hi and welcome on our website. It exists to share our stories and pictures with our friends and family (being an international couple, having to make copies and sending them, takes a while). If you want to write us, use the email icon on the next page, or just drop us a line into our guestbook. We try to keep this site simple, but it also serves as testing ground for Stefan's webpage ambitions (like the cute, little clock on the bottom of your browser window on this page), so, if you dont (or do) like something, let Stefan know. Any and all serious questions and comments will be answered. So, have fun strolling around, and explore this "Home on the Web".
Mary & Stefan
P.S.: A couple of things to mention:
One: Should you encounter the following page: "The page was moved temporarely here", please hit your refresh button on your browser.
Second: All links are italicized and some are underlined for easier recognition. Just move your cursor over it, and when it turns into a little hand, click on it.
Third: Click on the Buttons to navigate around the Site.
Fourth: If you see a small picture, 99% of the time, this is a 'Thumbnail' (a smaller version of the big picture); click on the picture to see the large one.
---
Our new Adventure:
On September 13th 2004 our little girl, Erin, was born.
See the latest pics.. here...
---
Check Your browsers JavaScript Version here:
Current Month in a Calender Popup Window:
---
---
Last update on the Website: Tuesday, December 21, 2004
© StHL 1999 - 2004